April 4, 2018
Remember to review and practice the vocabulary. We will have a quiz next class.
---
MARCH 9, 2018
Hello class here are the links for the DEFINITIVE AND INDEFINITE ARTICLES. Please review them, remember we will have a quiz next class.​
---
BOOK ..... BOOK........ BOOK......

Hello students, remember to look for the book. The idea is that everybody have their book so we can read it in class.
MONDAY AND MAY
El candidato Myflower
​By: Lillian Wallaby
---
---
ALBUM DE RECUERDOS
Students create two pages for a scrapbook featuring photos of their friends and themselves with captions written underneath. They then give an oral presentation of their scrapbook, describing the people in the photos and telling what they like and don't like to do.

Resources: electronic or print photos, image editing and page layout, software and/or construction paper, magazines, colored pencils, markers, glue, scissors.

Options:
- Students feature ficticious friends in their scrapbook.
- Students create scrapbook pages only about themselves.

Due date: February 14, 2018
Powered by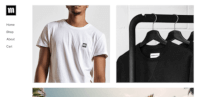 Create your own unique website with customizable templates.