APRIL 4, 2018
Recuerda revizar y practicar tu vocabulario de esta unidad. Tendremos un quiz la proxima clase.​
HOMEWORK VERBO SER/ESTAR
---
FEBRUARY 26, 2018
Recuerda revizar y practicar tu vocabulario de esta unidad.
---
FEBRUARY 16, 2018
Imprime y completa las siguientes oraciones usando el VERBO IR en presente. Traelo la proxima clase.​
---
FEBRUARY 8, 2018
Remember to review your vocabulary words. Test next week - February 14, 2018.

---
FEBRUARY 2, 2018
AFFIRMATIVE AND NEGATIVE WORDS
Para aquellos estudiantes que no pudieron hacer el trabajo en clase, aqui esta la gramática de las palabras afirmativas y negativas. Completa la actividad #19 y entregala la próxima clase.
---
JANUARY 23, 2018 - HOMEWORK
Y TU QUE DICES?

Imprime y responde en Español utilizando oraciones completas las siguientes preguntas y traelo respondido la proxima clase - Enero 25, 2018

1. Que actividades te gusta hacer en tus clases? Cuales no te gusta hacer?
2. Que proyectos haces en tus clases?
3. Piensa en las reglas de tus clases. Que regla(s) no te gusta(n)? Por que?
4. Cual es tu clase favorita este ano? Que tienes que hacer en esta clase? Que se prohibe?
5. Siempre entiendes todo en tus clases? Que haces si no entiendes algo?
---
Dic. 6, 2017 CAPITULO 1B PRACTICE - REVIEW
Por favor imprime el siguiente paquete y traelo respondido en la proxima clase (Due date: Dic 7, 2017).
Recuerden estudiar para el test del capitulo - DIc 7, 2017
HOMEWORK POEMA EN DIAMANTE - 11/28/17​
Write un "poema en Diamante" about yourself. Choose adjectives that best describes you. Be sure to write the poem in a form of a diamond.
In addition to the poem, students will write three (3) complete sentences about Simon Bolivar "el Libertador".
---
Nov. 8, 2017 - SPANISH BOOK REPORT

​Students will prepare a book report project. For this report you may choose from any of the books assigned to the class. All written projects must be typed IN SPANISH using Times New Roman 10 pts, double spaced, a minimum of 2 pages, 5 paragraphs, and a minimum of 5 complete sentences in each paragraph.

​Your project will be evaluated as a test grade in Spanish reading worth 100 points according to the guidelines and rubrics below:
1. Idea guidelines and requirements were followed 40 pts. _______
2. Included title and author of the book 10 pts. _______
3. Project turned in on time 20 pts. _______
4. Neatly done—easy to see/read/understand, etc. 30 pts. _______

Students must follow the guidelines described below:
- Write about the setting, where the story takes place. Introduce the main character or characters in the story. Ex. what are character's qualities, name. etc. Discuss what conflict/problem the main character faces in the story.
- Summarize what happen up until the high point of the story, (don't give away the ending) this should be just enough to tease the reading into wanting to get this book.
- Give your opinion on the book. Write about what you like or dislike about the book. Give details, for example: Was the book confused? Was it too easy to read or too hard? Was it predictable? Did you like the ending? What was your favorite part?
- Explain whether you would recommend this book to a student or not. Rate the book to 1 star (min) to 5 stars (max), and give examples why you gave it the rating you did.

DUE DATE: DECEMBER 19, 2017
---
ALBUM DE RECUERDOS
​Students create two pages for a scrapbook featuring photos of their friends and themselves with captions written underneath. They then give an oral presentation of their scrapbook, describing the people in the photos and telling what they like and don't like to do.

Resources: electronic or print photos, image editing and page layou, software and/or construction paper, magazines, colored pencils, markers, glue, scissors.

Options:
- Students feature ficticious friends in their scrapbook.
- Students create scrapbook pages only about themselves.

Due date: november 9, 2017
Powered by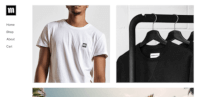 Create your own unique website with customizable templates.